Date: Thursday, March 21st, 2013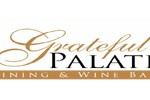 Place:
The Grateful Palate
1635 S. Miami Road
Ft. Lauderdale, FL 33316


Time:
6:30 PM – Educational table top discussion
7:00 PM – Speaker
8:00 PM – Q/A
Topic:
Innovations in Hernia and Wound Closure
Speaker:
Dr. Jose Yeguez
Dr. Jose Yeguez obtained his medical degree from Universidad Nacional Experimental Francisco de Miranda (UNEFM) in Coro, Venezuela. He completed his General Surgery training at Universidad Central de Venezuela Hospital General del Oeste (HGO) in Caracas, Venezuela. Dr. Yeguez has completed a Research Fellowship in Colon and Rectal Surgery and a Fellowship in Colon and Rectal Surgery at the University of Miami/Jackson Memorial Hospital in Miami, Florida. He has also completed a Fellowship in Minimally Invasive Surgery at Boca Raton Regional Hospital in Boca Raton, Florida. Dr. Yeguez joined Surgical Associates of Palm Beach County in July 2008. Dr. Yeguez specializes in Colon and Rectal Surgery and Minimally Invasive Surgery. He is an active member of the Department of Surgery at Boca Raton Regional Hospital and Delray Medical Center. Dr. Yeguez is a member of the Society of American Gastrointestinal Endoscopic Surgeons (SAGES), the Society of Laparoendoscopic Surgeons(SLS), and the American Society of Colon and Rectal Surgery(ASCRS).
Sponsor:
ETHICON SURGICAL CARE
Ethicon, a Johnson & Johnson company, develops innovative surgical products for laparoscopic and minimally invasive procedures.
Ethicon believes amazing things happen when you bring people together with a common vision. Our vision is Transforming patient care through innovation.
We live and breathe our vision every day. It's at the heart and soul of everything we do. It unites our company and the decisions we make to ensure we always put the needs of the patient first.
By bringing our vision to life, we not only transform patient care, but the world around us. We understand this isn't something we can do alone. We have to work together as a team – patients, physicians, payers and healthcare managers – to deliver the right care at the right time to make life better for everyone.
This is our vision for the future and together we can make it happen.
Representative:
Brandi Deignan
RSVP: Online here