Date: Thursday, January 17th, 2013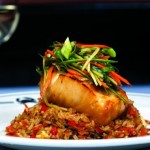 Place:
Trulucks Sea Food Steak and Crab House
2584A East Sunrise Boulevard
Fort Lauderdale, FL 33304
(Parking available in Galleria Mall)


Time:
6:30 PM – Sign-in and Registration
7:30 PM – Didactic Presentation
Topic: Complex Abdominal Wall Repair
Speaker:
Jay A Redan, MD, Facs, ASCRS
Associate Professor of Surgery, University of Central Florida, College of Medicine
Sponsor:
Bard Davol, Inc
Representative:
Ryan Belford, Territory Manager, Surgical Products.
FOR SOFT TISSUE RECONSTRUCTION. Davol, a Bard Company, is the market leader in comprehensive soft tissue reconstruction, delivering a growing line of mesh prosthetics, biologic implants and fixation systems to complement innovative techniques for inguinal, ventral and other hernia repair procedures.
Our researchers are constantly engaged in expanding the range of soft tissue repair with products aimed at providing exceptional reliability and value qualities that
clinicians, physicians and patients have come to depend on.
RSVP: Online here