Date: Thursday, May 16th, 2013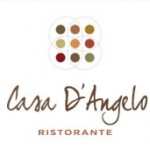 Place:
Casa D'Angelo
1201 N. Federal Hwy, #5B
Fort Lauderdale, FL 33304
954.564.1234
[email protected]
casa-d-angelo.com
Time:
6:30 PM – 9:30 PM
Topic 1:
Advances in Abdominal Wall Reconstruction
Topic 2:
The da Vinci Robot
Speaker:
Dr. Kent C. Sasse
Dr. Sasse serves on the clinical faculty at the University of Nevada School of Medicine and has a private practice in Reno. He graduated cum laude from the University of California San Diego with a major in chemistry. He earned his MD, and completed his Residency and Colorectal Fellowship at the University of California San Francisco.
Dr. Sasse has surgical interests in minimally invasive surgery, complex wound healing and colorectal disease.
Sponsor 1:
ACeLL, Inc.. (acell.com)
Representative:
Allison McMahon
MatriStem Surgical Systems
ACell, Inc. offers the next generation of regenerative medicine through the development and commercialization of unique extracellular matrix (ECM) products to repair and remodel damaged tissues and organs in a broad range of applications.
Sponsor 2:
Intuitive Surgical, Inc. (davincisurgical.com)
Representative:
Representative: Ted Larson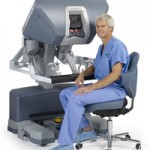 The idea of surgical robotics was little more than a curiosity until 1999, the year Intuitive Surgical introduced the da Vinci® Surgical System. Today, Intuitive Surgical is the global leader in the rapidly emerging field of robotic-assisted minimally invasive surgery.
Since its inception, the company has consistently provided surgeons and hospitals with the tools needed to improve clinical outcomes and to help patients return to active and productive lives.
RSVP: Online here